Sam is a friendly travel-intelligent mobile app combining cutting edge technology and the expertise of your Stage & Screen Travel Manager.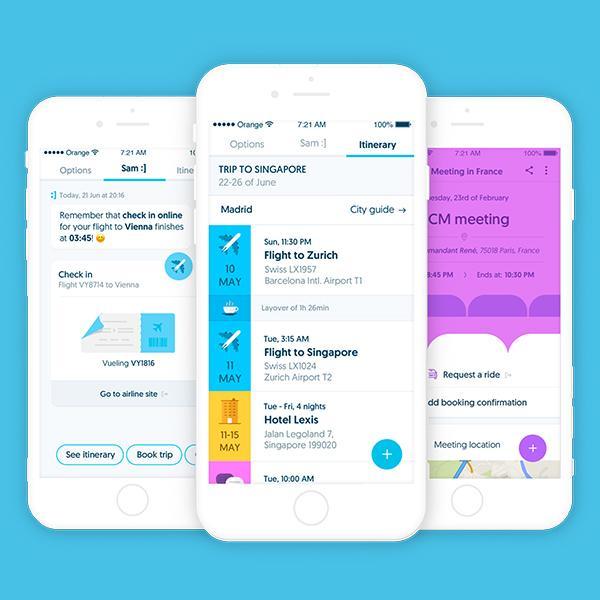 Sam's features include:
Detailed travel itineraries
Weather forecasts
Travel time and costs
Check-in reminders and assistance
Departure gate and baggage carousel alerts
Destination guides
Real time alerts via app
Sam will send you travel alerts based on up-to-date information to ensure you don't miss your connection. But if you do, your Travel Manager will help schedule you onto the next best option, all within your company travel policy. Sam is always on, so you don't have to be.