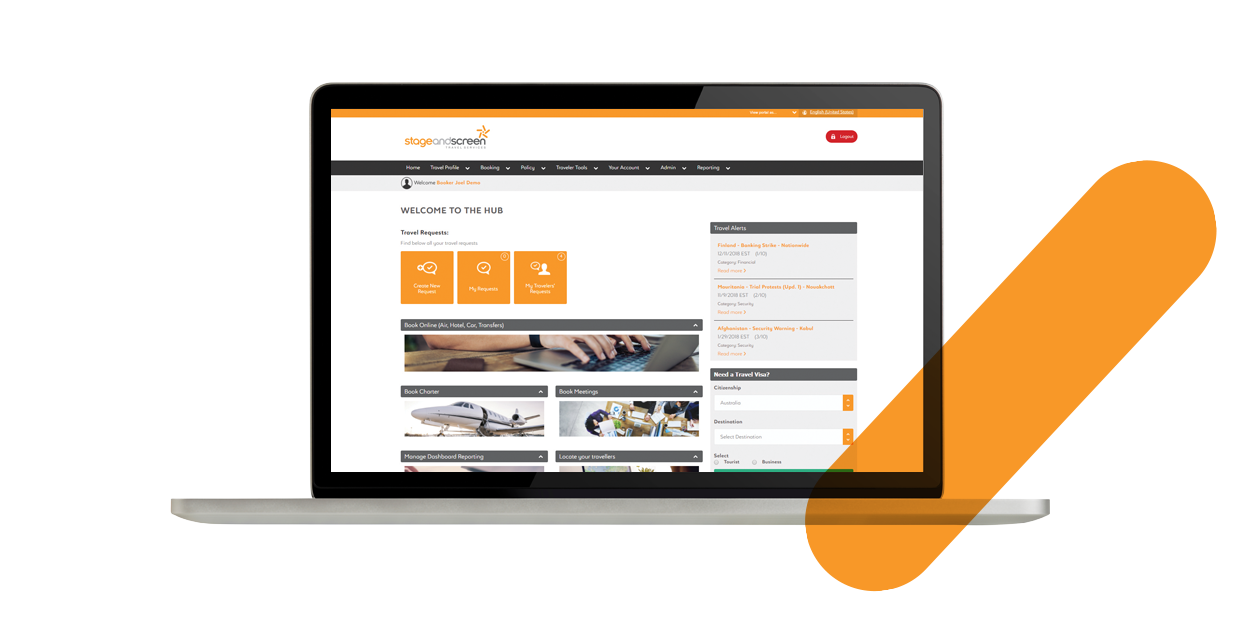 DISCOVER THE STRENGTH OF PEOPLE AND TECHNOLOGY WORKING TOGETHER.
Whether you're a traveller, travel booker or manager, you'll appreciate the power our technology punch packs. When you combine the power of our people with the power of our technology, you'll truly know how it feels to have strength behind the scenes.
Benefits of Limelight Technology
THE TRAVEL BOOKER
Effectively managing the full schedules of multiple travellers takes time and precision. You can't afford mistakes, so you need technology that works as fast and efficiently as you. You need streamlined bookings, efficient invoicing solutions, and alerts and updates on destinations your travellers are travelling to. You want technology that puts you in complete control.
THE TRAVELLER
When you're travelling you want it to be hassle free. You want everything to happen seamlessly from the time you leave home until the time you arrive at your destination. You want technology that keeps you connected at all times. Technology that gives you flexibility to make changes if your schedule changes or lets you know if unplanned interruptions happen. You want to be free to focus on your own performance.
THE MANAGER
Turning strategy into action and making critical decisions is key for every manager. You need a holistic view of your travel program so you can monitor compliance with your travel policy, share the wins and show areas for improvement, and provide forecasts for the year ahead. But you also need to know that your team's travel is going off without a hitch. You want technology that looks after your business.