Your Strength Behind The Scenes
Talk to one of our travel experts and see how much you can save. 
Travel Management for sports and entertainment. Your strength behind the scenes.
When you partner with Stage and Screen, you become part of our family and we become an extension of your business. With our boutique service you'll receive specialised and personal support from experienced Travel Managers that care about every aspect of your travel. Stage and Screen is distinctly different from other travel agencies. As Australia's leading entertainment and sports travel company, we're widely respected for our honesty, credibility and discretion. We take a flexible approach to managing your needs, while saving time and cost in organising your travel.
Our hands on approach to travel means we'll provide a service model that best suits your business.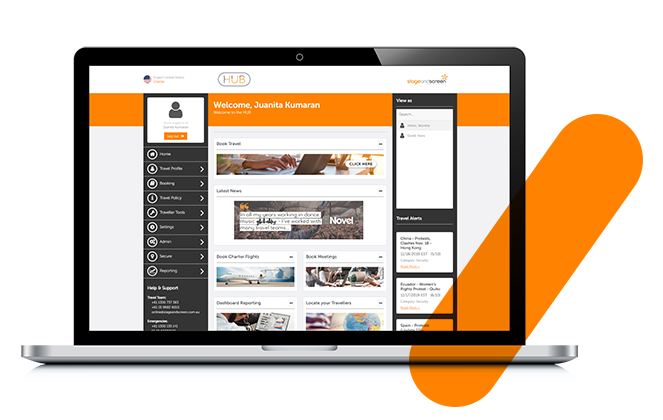 DISCOVER THE STRENGTH OF PEOPLE AND TECHNOLOGY WORKING TOGETHER.
Whether you're a traveller, travel booker or manager, you'll appreciate the power our technology punch packs. When you combine the power of our people with the power of our technology, you'll truly know how it feels to have strength behind the scenes.
See how we've helped our customers to make their travel programs faster, cheaper and easier.