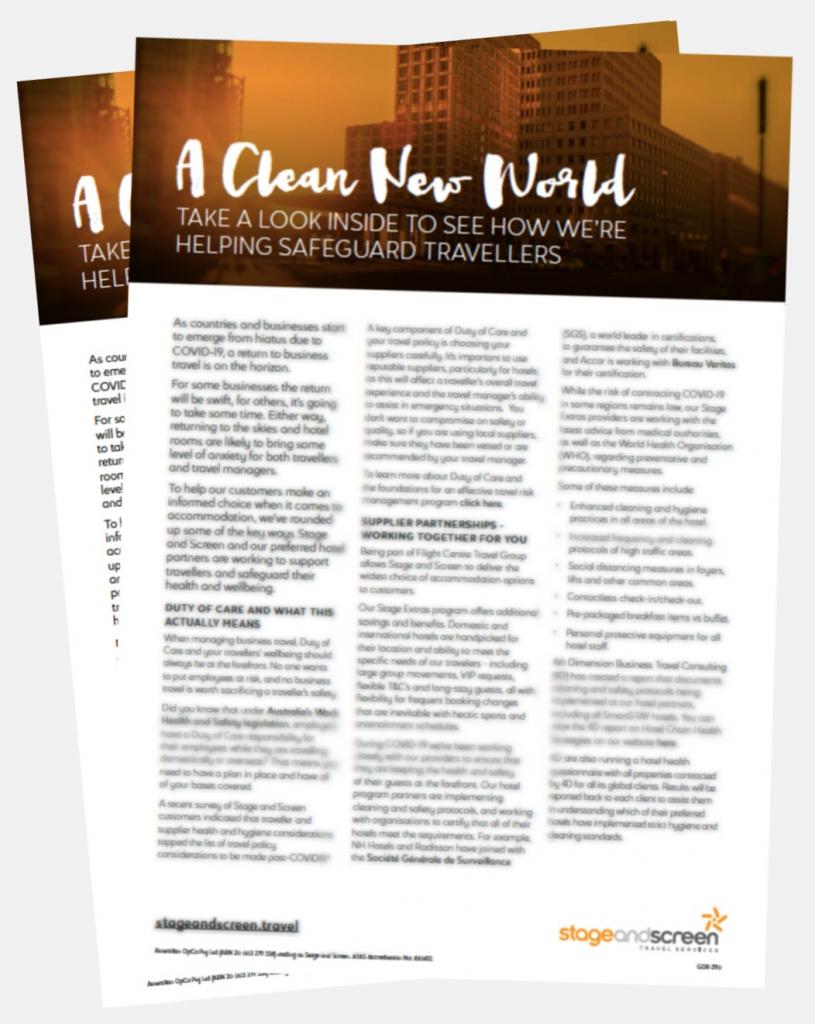 Guide: A Clean New World 
As countries and businesses start to emerge from hiatus due to COVID-19, a return to business travel is on the horizon.
For some businesses the return will be swift, for others, it's going to take some time. Either way, returning to the skies and hotel rooms are likely to bring some level of anxiety for both travellers and travel managers.
To help our customers make an informed choice when it comes to accommodation, we've rounded up some of the key ways Stage and Screen and our preferred hotel partners are working to support travellers and safeguard their health and wellbeing.
Take a look at our clean new world guide to see how we're helping safeguard travellers.