Make it in Australia
After a two year hiatus, Ausfilm Week was back in 2022 bigger and better than ever. Sweeping into Tinseltown in October, the Ausfilm delegation was the toast of the town in Los Angeles as a range of films sector businesses spruiked their talents to the biggest studios in the United States.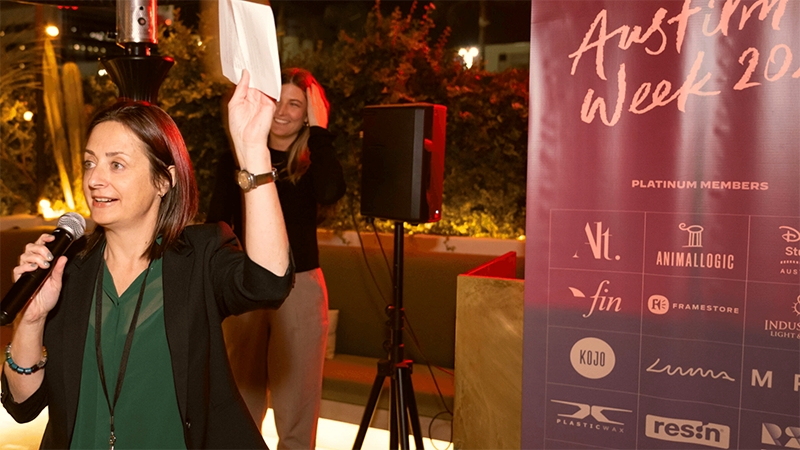 "For all involved it was great to see Ausfilm Week back in-person for the first time since 2019," said Stage and Screen National Sales Director, Jacqui Walter, who was on the ground in Hollywood. "The Ausfilm event is an essential forum for Australian film production talent to connect with US movie industry figures and to strengthen relationships."
The aim is to advocate to get more international productions to film in Australia and to promote the country as a premier destination for filming, with adaptable locations and skilled crews, but also with world-class post-production and VFX capabilities. "Ausfilm Week is a cornerstone of what we do," explained Ausfilm CEO, Kate Marks. "It puts our members front and centre with the key decision makers of the US screen industry and results in tangible business opportunities. It's also a fantastic way for members to come together and promote Australia as a world-class filming destination."
In total, 37 Ausfilm member groups travelled to La-La Land for the exclusive series of targeted events and networking opportunities with the delegation, including executives and senior representatives from state and federal government departments, state screen agencies (VicScreen, Screen NSW, Screen Queensland and Screenwest), major Australian studios, post production, sound and music facilities, VFX and animation companies, financial and legal services and Stage and Screen's own Jacqui Walter.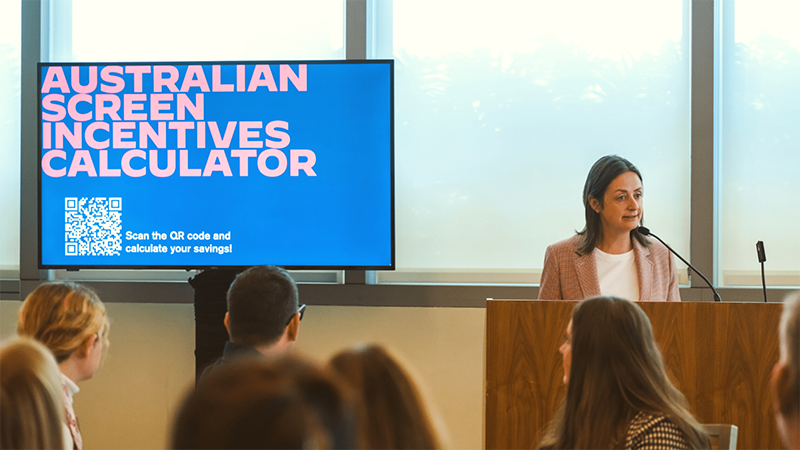 "It was awesome to see the big studios open again after COVID and to be able to attend face-to-face meetings with industry decision makers and the studio power brokers, screen exec and studio reps," said Jacqui. "It's important to meet them on their own turf and to get the lowdown on the state of the industry and what productions are up coming."
It's a sentiment that Kate also echoed. "Nothing beats networking in person," said Kate. "Taking our delegation of members to the US is so important in terms of building those relationships and gaining first-hand market insight, and we're better able to demonstrate all the benefits of bringing work to Australia."
Naturally the trip also gave Jacqui the chance to sing the praises of Stage and Screen's expertise as film and production travel experts – including an in depth knowledge of the industry, locations, challenges and the unique needs of film companies.
"I can't say too much, because top secret negotiations are happening as we speak, but it's shaping up to be a massive 2023 and 2024 for film production in both New Zealand and Australia – with the Gold Coast expecting back-to-back productions," said Jacqui. "Since returning from LA we've been pitching for the travel component for four or five different productions planning on coming to Australia. And while the local industry was super busy during COVID, it's only going to get bigger because the US companies love our crews, facilities, locations and incentives."
In total, Stage and Screen arranged travel for around 50 industry super stars who were attending Ausfilm week, with people flying into LA from all over Australia. With demand for flights and hotels still outstripping supply, and the current high US dollar, the logistics of travelling to LA was a considerable investment for many of the businesses. However that was all forgotten once the delegation was happily ensconced in the stunning – and 100 per cent certified carbon neutral – 1 Hotel West Hollywood, where many of the Ausfilm events were held.