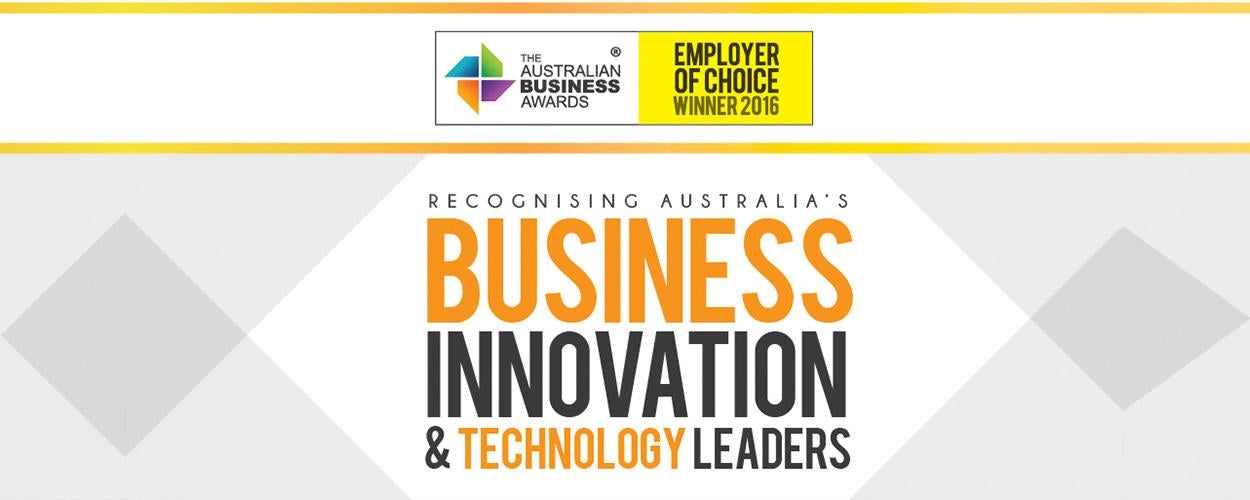 THE AUSTRALIAN BUSINESS AWARDS - EMPLOYER OF CHOICE WINNER
STAGE AND SCREEN IS FLYING HIGH
We think of our staff in the same way we do about the talented engineers who work behind the scenes to maintain the aircraft we fly on. Without them, we simply wouldn't get off the ground! So when we were recently won the Employer of Choice award at The Australian Business Awards, we saw it as acknowledgement of the high esteem in which we hold our people. For us, ensuring our staff are rewarded for their commitment, is what drives us to build a better organisation.
The 2016 Australian Business Awards for Employer of Choice recognise organisations which have developed leading workplaces that maximise the full potential of their workforce. The awards used a rigorous framework to assess the attributes of well-managed, high-performing, industry leading organisations that provide a stimulating and supportive workplace.
The award also assessed Organisational Culture; Leadership & Strategy; Employee Education, Training & Development; Employee Health, Safety & Satisfaction; Performance Management and Recognition & Remuneration.
Our ongoing investment in these areas reflects our core value of investing in our people. By creating a dynamic work environment, it is our belief that together we can build sustainable business success while encouraging individual excellence.
The awards are also a unique opportunity for us to benchmark Stage and Screen against the top performers globally – and we are thrilled to be recognised amongst this distinguished group.