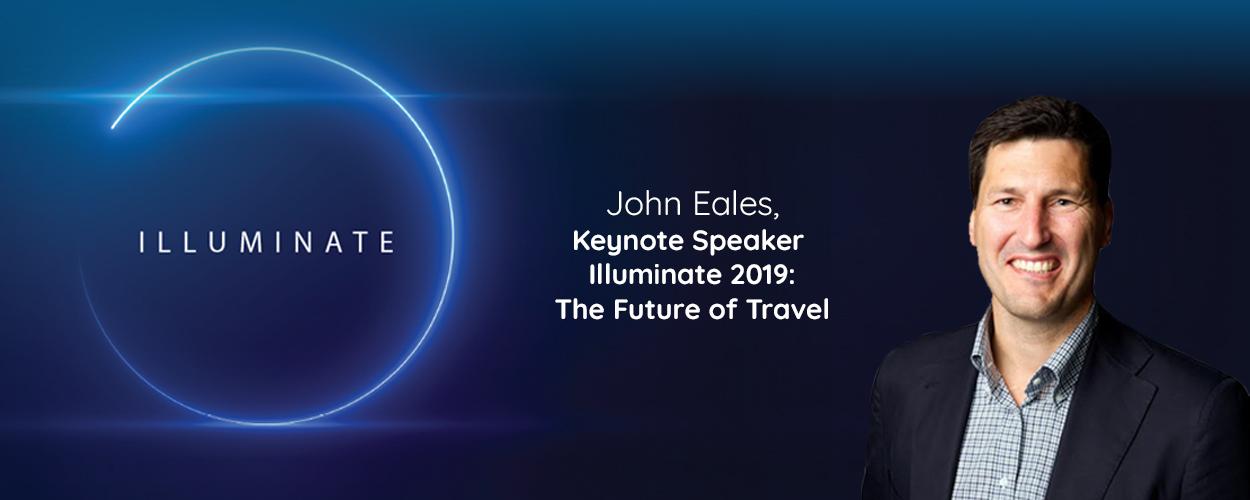 JOHN EALES TALKS LEARNING, LEADERSHIP AND THE DRIVING FACTORS FOR SUCCESS
Raised in Brisbane, John Eales started playing rugby union at the age of seven and continued throughout his high school years before completing a BA and a Double Major in Psychology at the University of Queensland.
In 1991, his debut year of playing rugby for Australia, he was a member of the victorious Australian World Cup side against England, and in 1996 was made captain of the Australian team. In 1999, the team defeated France to win the World Cup in Wales making him one of a select group of players whose team has won the World Cup twice. His extraordinary sporting career has cemented him as one of the most successful captains in Australian rugby union history.
Since retiring, John has written two books, is a columnist for The Australian newspaper and is involved with a number of successful businesses including the Palladium Group which works with governments and businesses to solve some of the world's most pressing challenges. He also sits on the board of FCTG, and is a Director of the Magellan Financial Group (an ASX listed company), The Palladium Group, Executive Health Solutions and John West Logistics.
John shared with us some insights into the similarities between sport and corporate business in terms of learning, leadership and the driving factors of success.
Firstly, let's talk about your connection to the Flight Centre Travel Group. What is your involvement with the organisation, in particular your role on the FCTG Board?
"I have always been impressed with the Flight Centre story in terms of the business, the culture and what the brand has achieved. Obviously the story of its founders has been well documented, and in early 2009 I had the opportunity to interview Graham Turner for a book I was writing on leaders in business and some of the key lessons they've learned. It was a chance to not only get to know Skroo but it also inspired me to get involved with the business in a more tangible way, and I joined the Flight Centre Travel Group Board in 2012 as a Non-executive Director."
Since your sporting career, you have been involved with a number of businesses over the years including the Mettle Group and the Palladium Group. What is your involvement with these and other projects or businesses at the moment?
"After I retired from rugby in 2001, I spent some time in the BT Financial Group learning how successful businesses are conducted, and then co-founded corporate consultancy the Mettle Group in 2003, which was eventually acquired by recruitment agency Chandler Macleod in 2007.
I have also worked closely with a number of businesses over the years in executive and advisory positions, and am currently a Director with the Palladium Group. The company has been running for over 50 years and key clients include the Australian, British and US governments. A lot of our work is in the developing world in the area of capability development programs that enable people to achieve sustainable futures, including in the areas of health and the environment.
At Palladium, we're basically about making the world a better place. It's no longer enough to pursue social progress or commercial growth in business – in fact, I believe you can't have one without the other. When you have both, it's making a positive impact and that's what makes a business inspiring".
You are a columnist for the Australian newspaper and an author of two books. What insights can you share about the similarities between sport and corporate business in terms of learning, leadership and the driving factors of success?
"There is a lot of commonality between leading in business and leading in sport, and the interesting thing is that none of them are really that surprising – they're more basic than revolutionary. Across history people have displayed competitive insights that have put them ahead of their game, but these may not necessarily be an enduring advantage.
What is enduring is your business strategies, how you attain success and how you manage your team or people. Passion can also be a means of focus and drive, but if you don't have the structure, the systems and the right people with the right talents working in the business, success won't eventuate. It's a unique combination and it needs to be continually challenged".
What are the insights you've gained on your own leadership journey, who have been your own leadership mentors and how did they assist in developing your leadership style?
"I think the most important thing is knowing yourself, what you're good at and what sort of leader you are and can be. We all lead differently but ultimately we need to be authentic in terms of how we lead.
I've had a lot of different mentors over the years and the key to their value has been what I've learned from them. In terms of my sporting career, I've had amazing coaches like Rod Macqueen and John Connolly. John in particular taught me the importance of knowing your fellow team members - and more as people than just positions.
In terms of business leaders, Terry Jackman has been a great mentor. He is a former Chairman of Tourism Queensland and, until he sold out his interests, he was the largest independent cinema owner in the country.
And my parents and family are valuable mentors to me - my kids in particular offer me valuable insights all the time simply because of the fact that they see the world differently".

Because of your commitment to leadership, teamwork and culture, you have also been a mentor. What value do you see in mentoring and how does it enrich both your life and that of your mentees?
"I don't necessarily look at it as a formal role, but more as a formal obligation that we all have to help people along their life journey. I have so many people in my past that could have easily disregarded me but some of them have looked out for me and tried to help me in some shape or form. And more often than not, they've been people who have had nothing to gain from it. Skroo's a great example of a mentor – he looks to create opportunities for people and he's given so much more than he would know or appreciate, simply because he can".

You will be speaking about "transforming and transcending the world of business and sport" at the Illuminate conference this year. What does transformation mean to you in the context of corporate business travel?
"For me it means that you've got to be prepared for change. Things may have worked in the past but you've always got to be looking at what's relevant and for your next inspiration. Whether you're an individual or representing an organisation or team you need to be aware of what you need to be doing, the shadow you cast and how you can really foster change."
And finally, do the Wallabies have a chance of winning the World Cup this year?
"They definitely do, and you can never rule them out. But if you were to ask me if they're in the exact space they'd like to be before a World Cup, then the answer is probably no. But they've got a good enough team that's capable of beating any other team on the day and hopefully they'll have more than a few of their good days. And I'm looking forward to seeing them achieve that".
"It's no longer enough to pursue social progress or commercial growth in business – in fact, I believe you can't have one without the other. When you have both, it's making a positive impact and that's what makes a business inspiring".