Global Travel Trends – Q3-2022 Quarterly Update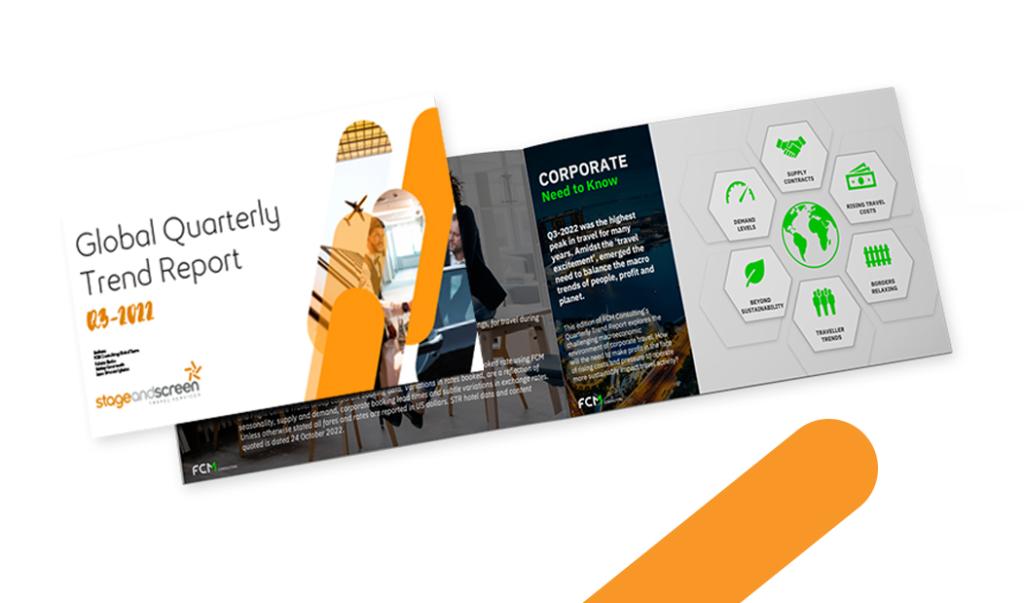 FCM Consulting is excited to share their newest quarterly trend report.
Most regions are reporting 90% airline capacity (matched against 2019 levels), with major air carriers like United Airlines, American Airlines, and Hong Kong's Cathay Pacific forecast to exceed pre-pandemic levels in 2023. Hotel rates are stabilising in key markets like New York, Hong Kong, London, Paris, Sydney, Tel Aviv, and Mexico City. Now is the best time to look at the future and approach 2023 with a renewed focus on transformation.
Global airline passenger loads are at 82% of 2019 levels

This is also just 13% shy of 2019 levels, signaling a positive and stable uptick in seat availability. It's important to note that 94.6 million seats have been removed from the schedule for the duration of 2022.

North America continues to lead airline recovery at 94% of 2019 seat volume

North America is currently sitting at 94% and 69% of domestic and international seat volumes, respectively. A close second is the Middle East and Africa, with 85% domestic and 94% international of 2019 seat volumes recovered.

Accommodation rates are expected to climb on average 7% (USD$15) in 2023

As we saw in Q2-2022, most travel markets rebounded rapidly, peaking near or above 2019 levels. Hotel occupancy has increased, as have rates.

Staffing issues, fewer flights, and high demand are still causing disruptions

US-based airlines have cancelled over 21,000 flights since Memorial Day (May 2022), and Lufthansa cancelled 3,000+ flights in July and August 2022. Continue to plan for the unplanned.
Download FCM Consulting's Global Quarterly Trend Report – Q3-2022
Using data sourced from FCM's corporate travel bookings from July to September 2022, the report provides global and regional perspectives on the key trends across aviation, accommodation, and ground transport.