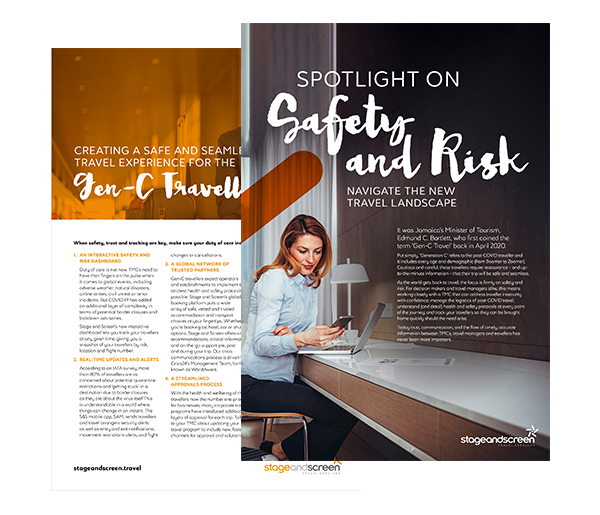 Navigate the new travel landscape.
While some film makers have come close, not even the likes of Spielberg could have dreamed up the plotline of this global pandemic. It's offered all the theatre of The Rocky Horror Show and a losing State of Origin team combined.
With signs this particular blockbuster is drawing closer to an end, thoughts are shifting back to travel with a firm focus on safety and risk.
For both decision makers and travel managers, this means working closely with your support crew – a TMC that can give you the information you need at the time you need it; offer advice on the best travel product for your company; adopt a flexible approach to your travel needs; and keep your travellers safe.
Download our latest playbook to learn more about:
How to create a safe and seamless travel experience
4 good reasons to have an expert TMC at your side
4 things to keep in mind about global vaccination rollouts
Challenges of proposed "health passports" • 10-point Duty of Care checklist
Complete the form to download your white paper now!