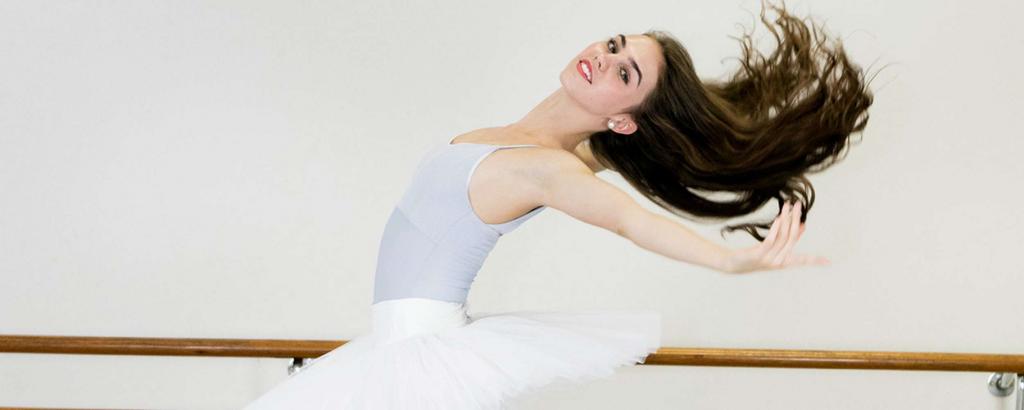 TOUR DE FORCE
While the dancers in The Australian Ballet train for years to make their performances look effortless, there is nothing effortless for the company when they commit to a regional tour. So when The Australian Ballet takes to the road in October this year, it will be the culmination of months of planning and preparation.
Their New South Wales regional tour comes on the back of The Australian Ballet's very successful 36th international tour, which saw the national ballet company perform to packed houses in London's West End. Now the company's dancers are set to wow local audiences as they prepare to tour one of the world's most loved ballets, Giselle.
Working closely with the company, we're charged with the responsibility of getting the 42 strong touring party around the country and ready to perform at their peak. Flights, accommodation and ground transport are needed for the company to take Giselle to regional centres such as Orange, Griffith, Wagga Wagga and Newcastle.
Familiar with the challenges of moving large touring groups around the country, and the world, we started working on their travel requirements long before the company's tutus and stage gear were packed.
Apart from the dancers themselves, the diverse touring group includes a physiotherapist, pianist, ballet master - Steven Heathcote, ballet mistresses Eve Lawson and Joanne Michel, company management and stage management (stage manager, lighting, staging and costume supervisors). Add to this around 800kgs of combined personal luggage and 150 pairs of pointe shoes!
TUTUS, TOURING AND TIARAS
For The Australian Ballet touring provides a unique opportunity to showcase the company to a broader market, while for the dancers it's also a chance to see the country. We asked corps de ballet dancer, Isobelle Dashwood about the challenges of touring.
DO DANCERS HAVE ANY SPECIAL TRAVEL REQUESTS OR RITUALS?
I think it's all very individual. It depends on your workload, what your body needs to be ready and rested and how well you cope with travel and living away from home. We all try to eat as normally as possible while away and give our bodies the correct nutrients to fuel it for the demands of the tour.
HOW DO YOU STAY IN TOP CONDITION WHEN TRAVELLING?
Compression socks always come in handy when traveling, as they stop our muscles from swelling. We also find that a couple of small movement exercises are good to do every now and then, while traveling on a bus or plane to keep our blood flowing. As long as we don't get too stiff or sore we are generally ok. And sleep is essential for preventing sickness while away, so it's important to get as much as possible. A good movie on a long bus trip also helps to pass the time.
HOW OFTEN DO YOU GO ON TOUR?
We're very lucky to be able to perform in cities around Australia, and even internationally every year. On average we spend just under six months away from our Melbourne base and in 2016 I've had the opportunity to be involved in our new Storytime ballet tour and the regional tour of Giselle.
HOW FAR IN ADVANCE ARE TOURS PLANNED?
Basic tour scheduling is done several years in advance. While logistical planning is generally done between six months and one year out from the actual tour.
WHAT'S THE BEST THING ABOUT TOURING?
Touring is such a unique experience and I think people can gain so much from a good tour! Personally, I love that being with like-minded people for an extended period of time helps relationships grow. I think we bond so much more while on tour and always come away with some of the best memories. It's wonderful to be able to explore Australia in this way and it's a privilege to perform in so many unique theatres around the country. It's also always fulfilling to bring entertainment and art to places that don't normally see the ballet.
WHAT IS THE WORST THING ABOUT TOURING?
Grocery shopping can get tricky! It's hard to buy the right amount of fresh food for the short stays we have while on the road. Plus living out of a suitcase and not being surrounded by home and familiarity. Adjusting to different theatres can sometimes be challenging too, but it's also a great skill to have. I think the things that make touring hard, are also the things that make it unique and fun too. Because they're the things you look back on and laugh about.
Isobelle danced the role of Myrtha on the Victorian tour of Giselle.