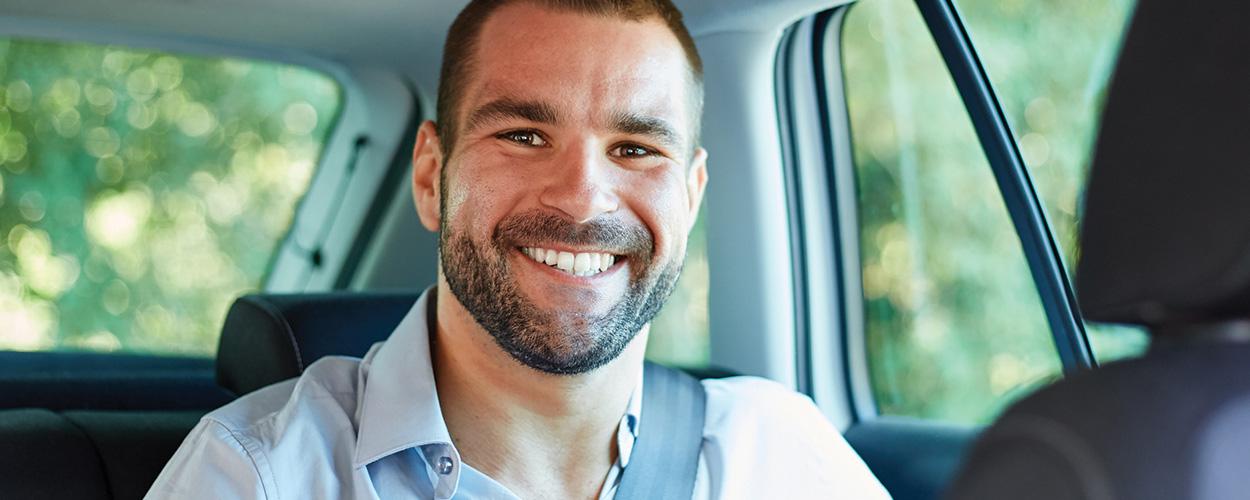 No it's not a new dating service, but a great new way to get picked up in Sydney and whisked away to the airport. GPU Ride is a flexible, affordable and convenient new ridesharing service available to Stage and Screen clients.
If you've ever tried to get a taxi to Sydney's airports from the city, especially at peak hour, you'll know how stressful it can be. But now Stage and Screen can offer clients in Sydney a great alternative. Called GPU (Get Picked Up) Ride, it's a stress-free new way for up to three people to get from the city to the Domestic airport for a flat rate of $35 or other central Sydney pick up locations such as North Sydney, the inner South, East and West of the city from $40. Or if you need to get to the International airport, no problem. Fares start at $45.
The new service is the result of a partnership between the Flight Centre Travel Group's corporate brands and Get Picked Up Australia. Designed to offer clients an alternative ridesharing service, GPU Ride will be launched and piloted in the Sydney area, with plans to roll it out in other states and territories as demand and local ridesharing legislation allows.
For now the service is only available one way to both the Sydney Domestic and International airports, with a minimum of 4 hours advanced booking required. As the service expands, the aim is to offer an on-demand mobile application which is expected to be launched later in 2016.
ONE OF THE KEY BENEFITS OF GPU RIDE IS THE ABILITY TO PREBOOK YOUR RIDE, GIVING YOU PEACE OF MIND KNOWING THAT THIS RELIABLE TRANSFER SERVICE WILL GET YOU TO THE AIRPORT ON TIME.
For your convenience Stage and Screen can book your GPU Ride when booking the rest of your travel, or you can book your ride on the day you need it by providing four hours notice.
You can rest assured knowing that all GPU drivers are subject to rigorous scrutiny, plus continuous customer appraisal and performance reviews. Naturally minimum standards also apply to the vehicles being used, meaning that they cannot be more than five years old, they must have four doors and they require adequate boot space for luggage.
So next time you need to be picked up in Sydney, consider Stage and Screen's attractive GPU Ride service - it could be the beginning of a beautiful relationship.