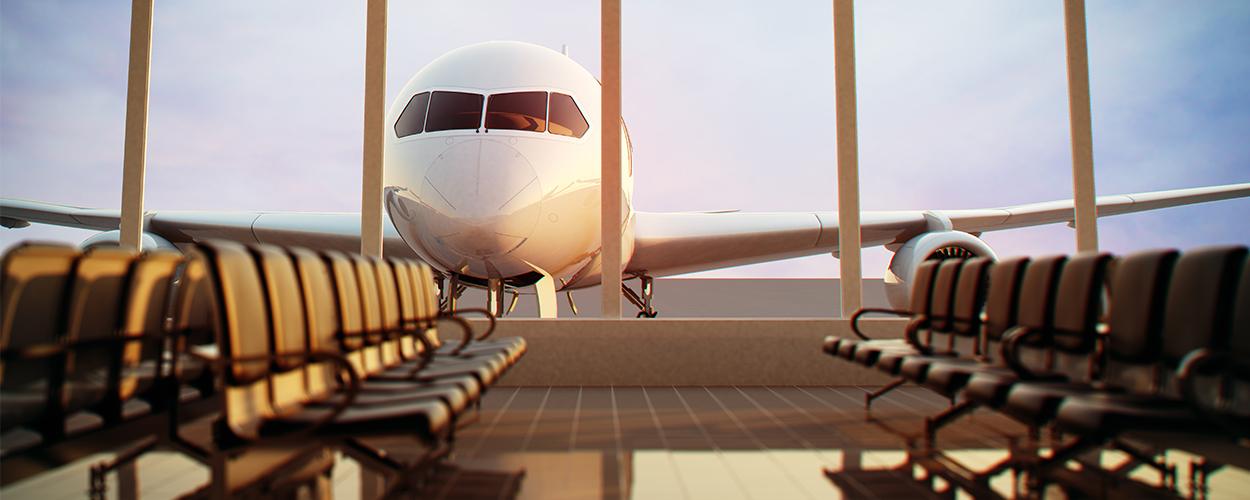 STAGE AND SCREEN AND FLIGHT CENTRE TRAVEL GROUP SUPPORTS THE TRAVEL INDUSTRY'S INITIATIVE TO IMPLEMENT A NEW STANDARD FOR THE RETAILING OF AIRFARES AND ANCILLARY PRODUCTS.
BELOW WE HAVE OUTLINED WHAT IATA'S NDC MEANS FOR TRAVEL BUYERS, INCLUDING ORGANISATIONS AND INDIVIDUAL TRAVELLERS.
1. WHAT DOES NDC STAND FOR AND WHAT DOES IT MEAN?
NDC stands for New Distribution Capability. It is a travel industry supported initiative launched by IATA (International Air Transport Association) for the development and adoption of a new, XML based data transmission method.
Airlines primarily distribute airfares and ancillary products to travel agents, both online and offline, via a GDS (Global Distribution System), or to the customer directly via their own direct channels such as the airline.com. The current data transmission method, how airlines communicate with third parties, was standardised in the 1980s and known as EDIFACT (Electronic Data Interchange for Administration, Commerce & Transport).
The NDC Standard enables the travel industry to transform the way air products are retailed to corporations, leisure and business travellers, by addressing the industry's current distribution limitations. By leveraging NDC, airlines can communicate directly with travel buyers, online booking tools and travel managers via a standard that supports rich content, faster speed to market and is not reliant on a third party to consume.
2. WHAT DOES THIS LATEST NDC ANNOUNCEMENT MEAN FOR YOUR ORGANISATION?
As a result of Qantas' announcement today, we anticipate there will be no change to airfare pricing, seat maps and associated ancillaries that are available currently to our customers.
Additionally, through FCTG's distribution platform, our customers already have access to the full suite of Qantas' airfares.
There will also be no impact for clients with privately negotiated deals or published airfares.
While we support IATA's initiative, we are actively working with our partners to address the current limitations and gaps in this new technology. This will ensure that the customer experience for our customers is as streamlined as possible.  
3. WHAT ARE THE BENEFITS OF NDC TO TRAVELLERS?
NDC standardises air bookings via the indirect channel (travel agents) to be more like shopping directly on the airline.com.  In the future travellers will also have access to the full range of ancillary services that are available directly through the airline. NDC also enables airlines to innovate their payment methods such as allowing customers to use 'points plus pay' via travel agents. Airlines also have the ability to bundle ancillaries in ways that are not possible under the current distribution model.
4. WHAT IS FCTG'S POSITION ON THE NDC ENVIRONMENT?
We broadly support airlines that want to control distribution to partners that offer value. Our suppliers value the distribution channel we provide and we are well positioned in the marketplace due to our geographic location and brand offerings.
5. WHAT HAS BEEN FCTG'S JOURNEY TO DATE IN THE NDC ENVIRONMENT?
We are at the forefront of NDC implementation!
Over the past few years, we have been observing and closely monitoring the evolution of the NDC standard. As the standard has matured, we are now moving towards an adoption phase where the travel industry begins implementation.  As implementation has commenced, there are still a number of critical functions, which we are working through.
In Europe, FCTG is the launch agency of our global distribution system (GDS) partner to develop and implement a platform that leverages IATA's NDC.
We are also working with our Australian GDS partner Sabre, to streamline the booking process via Sabre's NDC platform, which was launched in Dallas last month. Sabre's NDC platform will offer both NDC and traditional airline product to ensure that our customers receive the best offer for them.
6. WHAT ARE OUR PLANS IN RELATION TO THE NDC ENVIRONMENT IN AUSTRALIA IN THE FUTURE?
FCTG is actively engaged with a number of airlines worldwide and collaborating with our GDS partners and IATA to help shape the future evolution of the NDC standard.