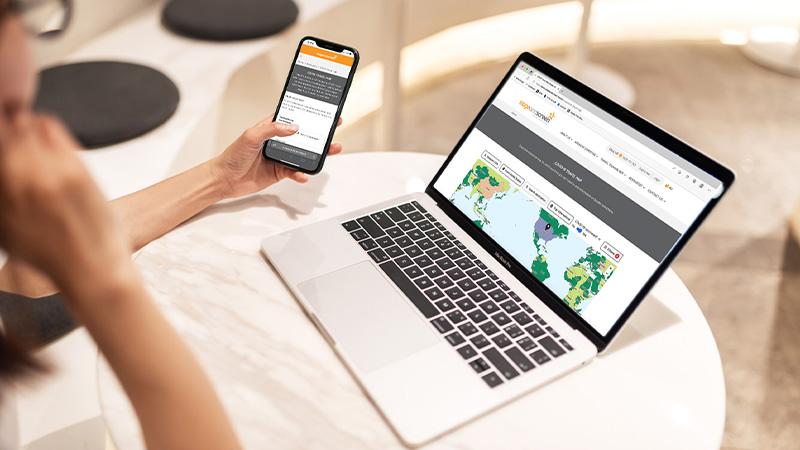 Tech is the new language of travel
Bots, algorithms and biometrics. Welcome to the world of travel tech. But don't worry, you don't need to understand how it works – we've got that sorted. You just need to know that while Stage and Screen has developed award-winning travel technology, it will never replace our experienced people.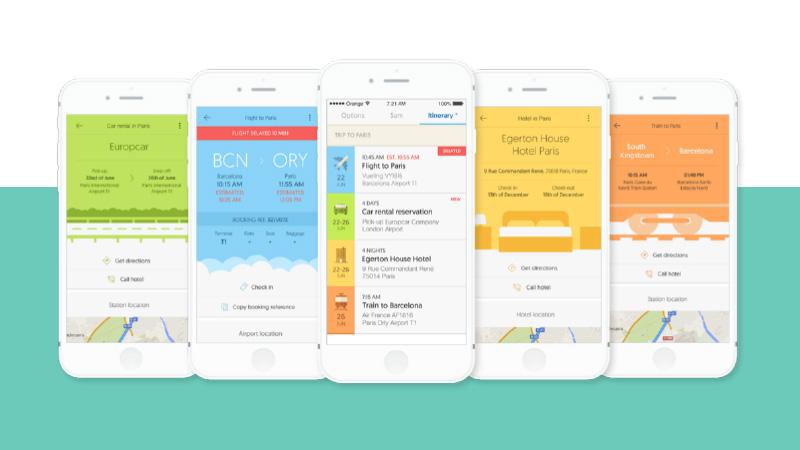 There's a lot to love about how tech innovation has revolutionised travel. Just ask Stage and Screen. We've invested in nimble and intelligent technology that has the ability to tailor travel solutions for clients with distinctly different needs.
Everyone is pressed for time, so to streamline travel booking we developed the sophisticated and savvy online booking tool (OBT) called, you guessed it, Savi. Designed for the future, but backed by over 40 years of Flight Centre experience, Savi is our fast and easy-to-use OBT which delivers savings in both time and money.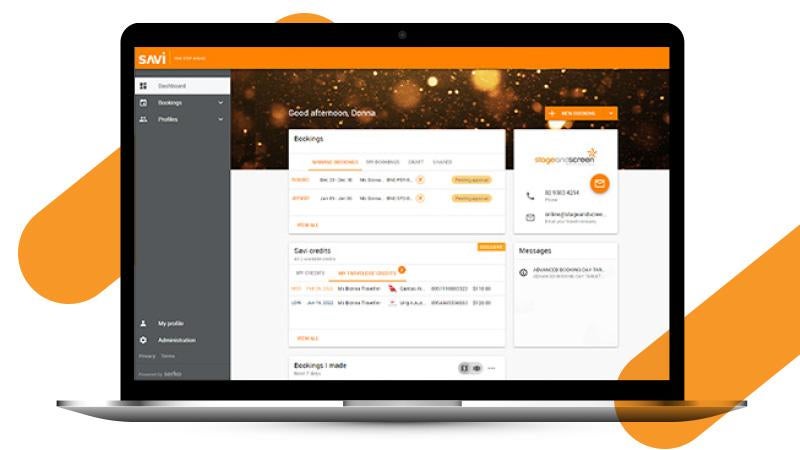 Savi draws on the latest in artificial intelligence and machine learning to provide an intuitive and personalised booking experience to match your budget and traveller preferences. And if you're a facts and figures type of person, you can generate reports and analytics to your heart's content. 
But let's not forget your road warriors. To empower travellers clocking up the miles, we developed SAM:] – your ever faithful friend. A mobile travel app and your 24/7 personal assistant, Sam is one of those genial guys that everyone wants to be friends with. This powerful app lets you manage and curate your own travel experience, with the help of artificial intelligence. And because travel is never just set and forget, Sam updates you with information about everything from booking changes, to itinerary updates, check-in times and even weather forecasts for your destination. It will even suggest restaurants to visit, and connects you with a Stage and Screen consultant if you need. So you will never miss a thing with Sam – and Stage and Screen – by your side.
You might also be interested in...