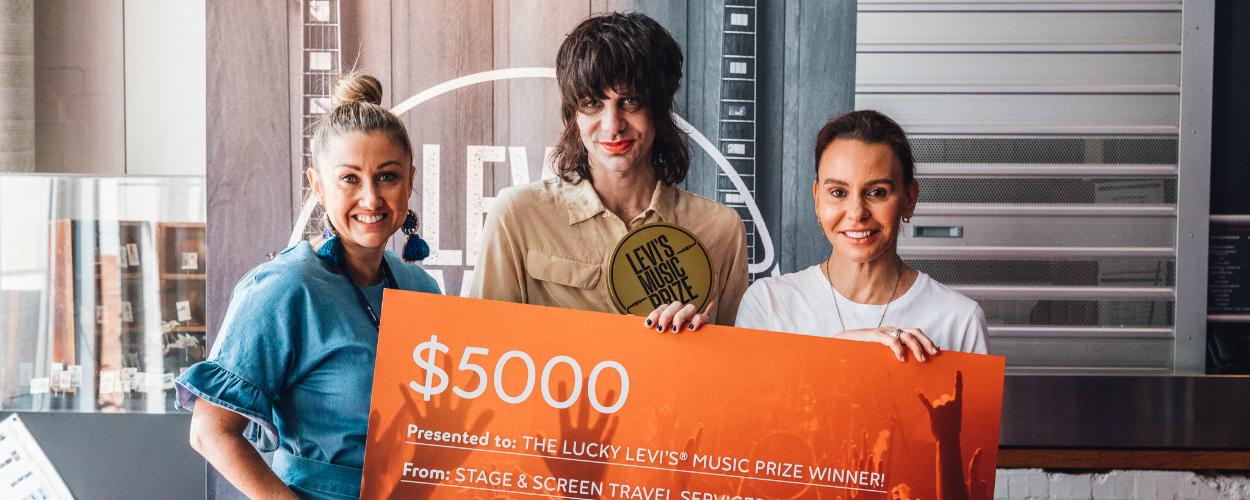 A blistering BIGSOUND showcase set by Emerson Snowe – the stage name for Brisbane songwriter and multi-instrumentalist Jarrod Mahon – at Woolly Mammoth won him the $25,000 Levi's Music Prize.
This year the winner receives a further $5000 in travel from Stage and Screen, with three winners to be announced each quarter leading into BIGSOUND 2019, providing ongoing career support for BIGSOUND alumni into the future.
2018 has been a strong climb for Emerson Snowe, who played debut shows in London whilst dropping tracks Could You Love Me and Sunlight off his forthcoming EP.
He thanked all those involved in his win, saying, "This money and opportunity will go a long way and will honestly change my life. Thank you so much to Levi's for giving me this chance."
Nicky Rowsell, Levi's marketing manager Australia & New Zealand, commented, "Levi's has a proud history of supporting the music and creative community.
"This year's BIGSOUND was the perfect platform in which to step things up in presenting two mental health and well-being panels to raise awareness around this important health issue.
"We look forward to continuing this important work to hopefully make a real difference and positive change within the music industry…
"We're stoked that Emerson Snowe was this year's recipient of the Levi's Music Prize. We look forward to seeing his career go from strength to strength over the next 12 months."
THE JUDGING PANEL FOR LEVI'S MUSIC PRIZE WAS ​MADE UP OF:
Alex Berenson – Vinyl Me Please
Alison Rosenfeld – Apeture Music
Bronte James – Third Side Music
Emily Roehl – Superfly
Jacob Daneman – Perfect Pitch PR
Jessi Frick – Citrine
Katie Garcia – Secretly Canadian
Owen Mallen – Paradigm
Tom Wironen – Friendly Announcer
Paul Bridgewater – Line of Best Fit
Photo Credit: Claudia Ciapocha