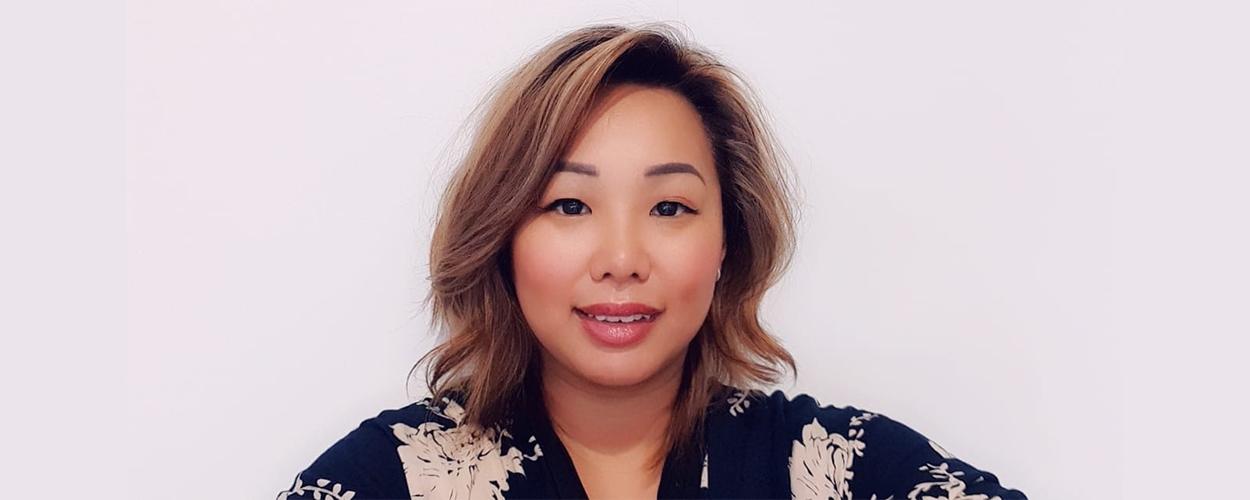 No two days are alike for Sydney-based product expert Linh Tran. From meetings with travel industry suppliers to crunching the data and analysing trends to creating industry-specific offers that deliver more value for clients – product management for a niche brand is as demanding as it is exhilarating and everything in between.
WHAT DOES A TYPICAL DAY LOOK LIKE FOR YOU?
In the morning I'll have a quick catch-up with the Stage team to see how everyone is travelling. Key to the role is making sure our account managers, sales team and travel managers have great product support, which involves training, assisting with quotes and providing an extra level of support to escalate any issues to suppliers.
Then it's off to a few meetings with different suppliers from hotels, car hire companies or airlines. The afternoon could be taken up with hotel site inspections, meetings or attending trade events to see what's new in the industry. After work there's quite often a networking or supplier event, which I try to attend to make sure I'm building relationships with the right people.
A large part of my role is also about sourcing new product to fill any gaps for clients and analysing trends to make sure Stage can offer what clients may need in the future.
Last year we identified gaps in the market for certain aspects of a travel journey that are more relevant to the entertainment, creative and sports sectors. The upshot for customers will be a major product launch under the umbrella of 'Stage Extras' that will bring a whole new level of value and innovation to the travel experience for our customers. Stay tuned on this one!!
IS THERE ANYTHING ABOUT YOUR ROLE THAT PEOPLE WOULDN'T KNOW ABOUT?
While it may seem like a lot of air kissing, travel and networking functions, this role is very analytical and depends heavily on collating and analysing data. Conversations with suppliers or clients only have weight if they are backed by insight and evidence – this is where the data comes in. Stage specialises in five core client pillars and each of those sectors has different requirements. Fulfilling those requirements effectively requires expert interpretation to develop a client-centric product strategy that delivers ROI to key stakeholders.
There's also a whole lot of work that goes on behind the scenes, literally! As with most relationship-based roles, it takes years to build a network and develop the connections required to be successful in this role. Relationship building requires extra hours outside of the standard 9-5 and without making the personal investment, it would be impossible to secure the deals we do for clients!
WHAT ARE THE CHALLENGES?
The travel industry is changing at crazy speeds. Staying ahead of regional and global trends to evaluate the potential impact to our clients and our business can be tricky. Regional markets operate differently and issues impacting our clients in the UK may not even register with our Aussie clients. But we must always be prepared.
The huge shift to online trading, which is evident in the increasing market dominance of Online Travel Agencies has obscured the customer view of service-based industries like travel management. The internet has brought a false sense of security where everyone is an expert. Key to the issue though, is that in highly specialised service fields like travel management, the internet or an OBT will never be able to provide the guidance and support that a human can when it comes to things like managing the logistics of a world tour, moving large groups of people through a hotel lobby without being seen or knowing which airline is the best fit for travellers with hundreds of kilos of luggage. The key for TMCs is being able to blend human interaction with technology to deliver the best results for clients, which is what Stage does exceptionally well.
BEST PART ABOUT YOUR ROLE?  
The part of my job that brings me the most joy is matching clients with hotel, car or air suppliers, who they may have not even realised existed or securing a service that a client didn't know could help them. I love it when clients say that 'I know them better than they know themselves'.
There is so much choice in the market and it can be incredibly confusing. Sites like TripAdvisor and Webjet have their place in the travel industry for sure, but it's up to a product manager to compare properties and suppliers as per a client's travel objectives to advise what is most suitable for their needs. This is where clients can achieve real value.
The level of access we have to suppliers and ability to secure market leading rates could be the difference between a band getting exposure to new audiences or a sports team being able to compete in a tournament. Being a part of that journey is truly rewarding.
Have a product related question for your travel program? If so, drop me a line ltran@stageandscreen.com.au I'd love to hear from you!